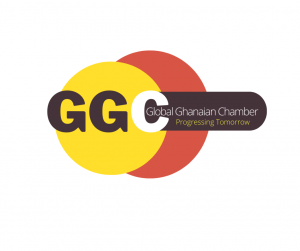 The Global Ghanaian Chamber (GGC) Progressing Tomorrow, is the biggest and the most innovative Global Ghanaian Chamber in the world, which offers the opportunity to build a sustainable profile and their businesses in government networks as well as maintain a strong connection to the world, through a variety of events and members discounts, benefits, and supports.
GGC members also represent a variety of industries, offering members the opportunity to make inroads in more than 30 sectors.
Your feedback would be much appreciated!
 How to Launch a Business in Ghana? How to Launch Your Own Business in Ghana There are no prerequisites for becoming

Ghana has 31 million citizens, the majority of whom are youthful, linked to the rest of the world, and fast-growing.
What We Do
Events:Business breakfasts, Seminars, Conferences, B2B meetings, after-work gatherings, Gala Dinners, Christmas Dinners, Brand Launchings, Products & Services launches, And National Day Celebrations.
Network:Members area
Digital Marketing:Newsletters, social media, Website, and video interviews
Online Content: Webinars, Interviews, Story Telling
HOW DO I JOIN THE GGC?
Joining the GGC is easy! You can apply online at http://www.GlobalGhanaianChamber.com or in-person at our representative offices. Check the List http://www.GlobalGhanaianChamber.com/RepresentativeOffices
Membership Steps:
Complete the application form either online or in person
In addition to the application form, please submit:
Membership Fees (online or cash)
Passport size photograph in jpeg format
Copy of Identification proof
Trade License (for Corporate Membership)
Corporate Profile (for Corporate Membership)
These documents can be submitted online or by Emailat GGC@GlobalGhanaianChamber.com or delivered in person to the GGC's representative offices.
TOP 5 REASONS TO JOIN GGC

1. Gather business and competitive intelligence through being a part of the GGC's largest multidisciplinary professional network. Representing Global members in different industries, GGC is one of the largest professional business councils in Ghana and has wide representations around the globe.

2. Establish professional ties with outstanding individuals who share your values. GGC provides members with direct access to hundreds of top business figures and sectors throughout the world through our online and printed guidance and various events. The Chamber also strives to link Ghanaian businesses that are interested in doing business abroad with its members, business councils, and international partners.

3. Provide privileged individuals with preferential access to more than 28 events per year, as well as inter-council networking opportunities and representation from eminent guest speakers. GGC members can register for such activities for free or at a significant discount.

4. Unparalleled knowledge exchange of the most recent regional advancements and industrial skills. High-ranking government officials, eminent corporate leaders, and leading members of the industry are among our presenters and seminar participants.

5. Take advantage of exclusive discounts on the goods and services provided by sponsors and other GGC Members, including travel, gadgets, food and drink, hotel packages, and a wide range of services.
Mission
Strengthening Economic, Culture, and Commercial Ties Between Ghana and the rest of the world
Providing Opportunities to meet the right people at the right time
Networking And Promotions Through Meetings, Conferences, And Webinars
Emerging Youth to Start their ventures
Vision
To be the best Platform for Businesses Generation & Networking Ghana andthe rest of the world.
Members
We offer a diverse platform to network and liaise with businesses across a wide range of sectors including:
Banking/Consulting/Insurance
Communication/Design
Consumer Goods
Education & Training
Engineering/Construction
Entertainment/Hospitality
Healthy & Beauty
Oil & Gas
Skill Development
Tourism/Travel
Organization

The affairs of the Global Ghanaian Chamber are administered by a Board of Directors of 8 elected members led by the Chairman and two Vice- Chairmen